Why quality relationships mean quality homes
Regent Homes has been building quality, tailormade homes for South Australian families for 30 years. As the business has grown, so has the need to rely on a team of local suppliers and tradespeople, some of whom have been working with us since the very beginning. We recently caught up with a few of our long-term partners to find out why they have been part of the Regent Homes story for so many years.
"I knew Mike when he was still 'on the tools' as a carpenter," explains Olaf Strenge, who is Sales Manager at one of Adelaide's largest timber suppliers Timco. "I watched him start his business as a small operation based out of his house and I have been working with him ever since."
With a 67 year history of its own, Timco supplies timber and roof trusses for most of Regent Homes' projects. "Every home Regent builds is unique but to their credit they are one of the rare builders that manages this with sound process," says Olaf, "This is helped by having good supplier relationships and a tight-knit team. I often say that I know how the house will be built before the supervisor even comes on site."
Olaf credits Regent Homes' consistency with Mike's strong foundations in the industry, noting that it always makes a difference when someone truly understands home building. "Mike has always looked at how the job will work from the ground up. I've seen how much planning goes on internally before the project reaches the site," he says. "I'm also in constant touch with their team so we can plan ahead and work out what we need to do to achieve great results."
Mike's sons Brad and Aaron have now taken over the running of the business. Following in their father's footsteps, they also built up their own knowledge of the construction industry from the ground up. Carpenter Mark Berrens recalls having the brothers on his worksites at a young age as they were developing their construction industry knowledge.
Mark has worked with Regent Homes for 24 years. "I think we have worked together on anywhere from a dozen to 20 homes per year since the company started taking off," he says.
The relationship between Regent Homes and Mark's business Creation Carpentry has endured thanks to constant communication and reliability on both parts. "In the early days it was all phone calls but now things are email and message-based so we have a record of which decisions have been made," Mark explains.
When a project is underway, "We have site meetings on an almost daily basis so that we know things will run smoothly. Every house Regent Builds is different so it's important to stay up to date and communicate frequently."
Mark often recommends Regent Homes to families that are looking to build. "From what I see out there across Adelaide, Regent Homes builds a quality home. They have been going for 30 years and have gone from strength to strength. They keep up with the latest trends and designs and create good quality houses for their customers."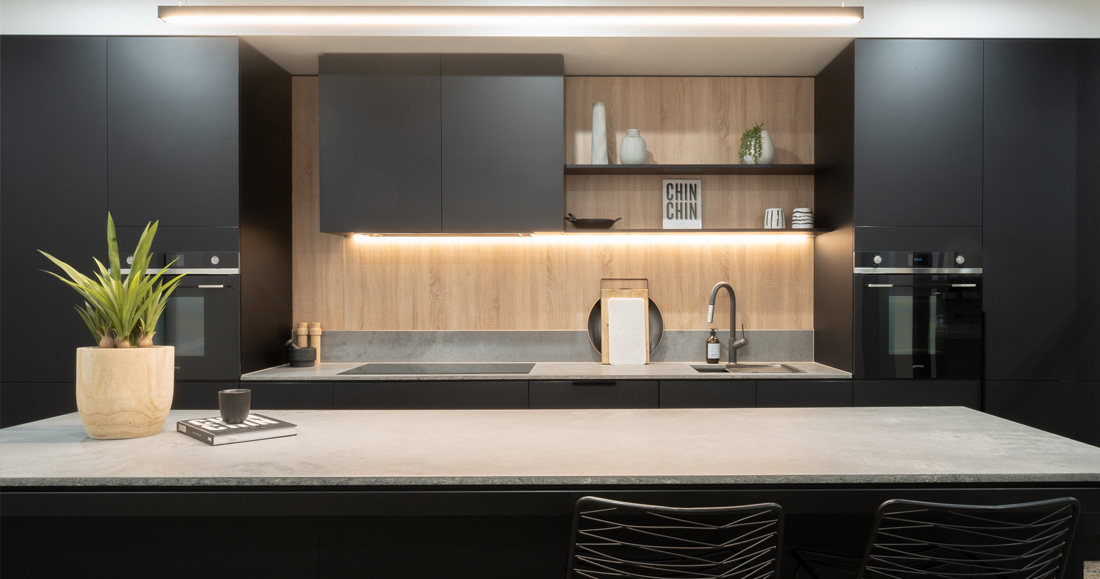 Working with an industry trendsetter and one that offers a premium customer experience is a win/win for Farquhar Kitchens, one of the preferred kitchen suppliers for Regent Homes.
As CEO Peter David explains, "We're proud to say we work with Regent Homes. As a business, we want the customer to leave Regent Homes, come to us, have the same quality of experience and feel like everything is seamless." This includes matching the customer service, friendliness and 3D visualisations offered by Regent Homes.
"We're also very focused on safety and this rings true with Regent Homes, who always make sure sites are tidy, safe and clean," adds Peter.
Farquhar Kitchens has been part of the Regent Homes story for many years. "In the time I have personally worked with Brad, Aaron and the rest of the team, we have evolved to have a close relationship and become more than a basic supplier. We are seeking long-term partners so we can offer price, value, experience, reliability and quality. By keeping communication open, we are able to share plans and improve at multiple levels," says Peter.
The real winner from these long-standing relationships is Regent Homes' customers, who benefit from consistently high standards and a well-organised project that feels seamless from start to finish.
Ready to design and build your own home? Contact Regent Homes today.